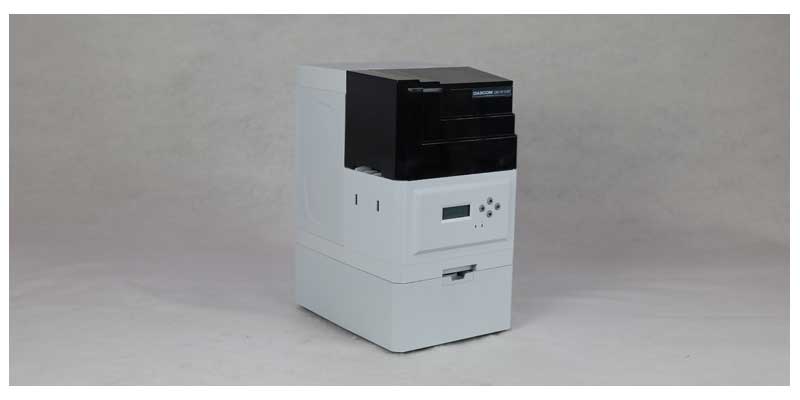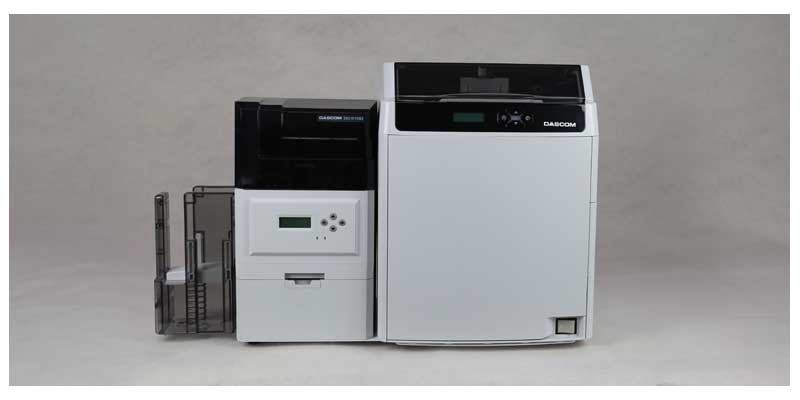 Customers of DC-7600 who have long been requesting for an industrial laminator in completing the ID card printing portfolio, shall be happy to note of the latest introduction of Dascom's very own Laminator.
The DC-5100 Laminator is designed for fast, efficient performance in the most challenging environments. It gives users exceptional laminating speeds, throughput, and workload capability for heavy operation in rigorous environments.
Offering feature highlights including Direct Thermal Transfer Lamination, standard USB 2.0 or Ethernet Connectivity, 3 levels of Laminate Security, RFID protection of Laminates, thin Over-Laminates in Clear or with Holographs, and Easy, Intuitive Operation, the DC-5100 is designed for stand-alone use or fully integrated with DASCOM's DC-7600 Retransfer Printer.